Agenda
Demo - Christy Sherman - Sculpting (with) Leaves and Flowers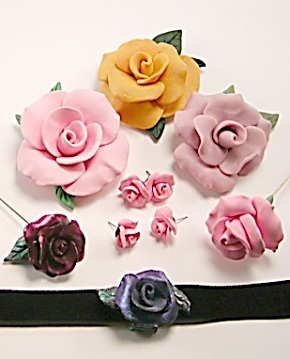 Roses and Orchids from http://www.skygrazer.com/ by Christy Sherman
She will be showing how to make these at the demo.
"I figured I'd do the roses and I can bring cutters to show how I did the orchids too.
If people want to play along for at least some of it, they could bring clay, (just a neutral or any flower colors they like plus green) a blade, a craft knife,a needle tool and any teardrop, leaf or football shaped cutters if they have them." - Christy
Sharon has a request - "Since I will be missing the meeting can someone video the demo?

TIA!!!"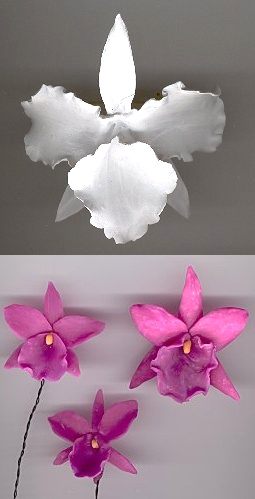 Discussion about Clay ConneCTion 2016 Retreat - LINK TO RETREAT GUIDELINES
Clay Day/BOH workshop in West Haven recap
Show-n-tell
Looking Ahead:
Meetings will be at the Beachhouse for July and August meetings - ENJOY!!!
Back to the Library for September and on, until July and August.
Demos:
TBD - Deb Goodrow
TBD - Simple Slicer Demo - Carole Monahan-Kampfe
Traveling Exhibit
May and June - West Haven Main Library, Elm St West Haven
July - Stamford Library
Contact Gerry Pieper to schedule the Traveling Exhibit in a Library or other public space near you.  gerryssilver@att.net
Bottles of Hope
Donna Panciera has volunteered to be our Bottles of Hope Coordinator.
Thank you, Donna.
If anyone is willing to help her with the Coordinator duties please contact her at depanciera@cox.net