Agenda
Demo - Lori Michels - "Fordite" Pen Covering and Sanding- Working Demo
Discussion about Clay ConneCTion 2016  Retreat Guidelines Link  - See if we have you signed up for something 😉
Discussion about the Guild Website Relaunch - going "Live" Monday 5/16
(Wish me luck! - Sharon)
Discussion - Clay Day/BOH workshop at West Haven Library Saturday June 4 11:30am - 4:45pm
Show-n-tell
Looking Ahead:
Upcoming Demos:
TBD - Deb Goodrow
TBD - Simple Slicer Demo - Carole Monahan-Kampfe
Summer - Christy Sherman - Sculpting (with) Leaves and Flowers
Traveling Exhibit
May and June - West Haven Main Library, Elm St West Haven
July - Stamford Library
Contact Gerry Pieper to schedule the Traveling Exhibit in a Library or other public space near you.  gerryssilver@att.net
Volunteer Position Opening:
The SCPCGuild is looking for a volunteer to be our Bottles of Hope Coordinator.
Position may be shared.
We have a Hotmail email account and emails will need to answered, bottles sent and received, and delivered to facilities (or given to Debbie Goodrow). This is an "outreach" opportunity.
BOH workshops can be set up.
We have the bottlesofhope.org website that can be actively managed if you desire.
Please email Sharon sharchar@gmail.com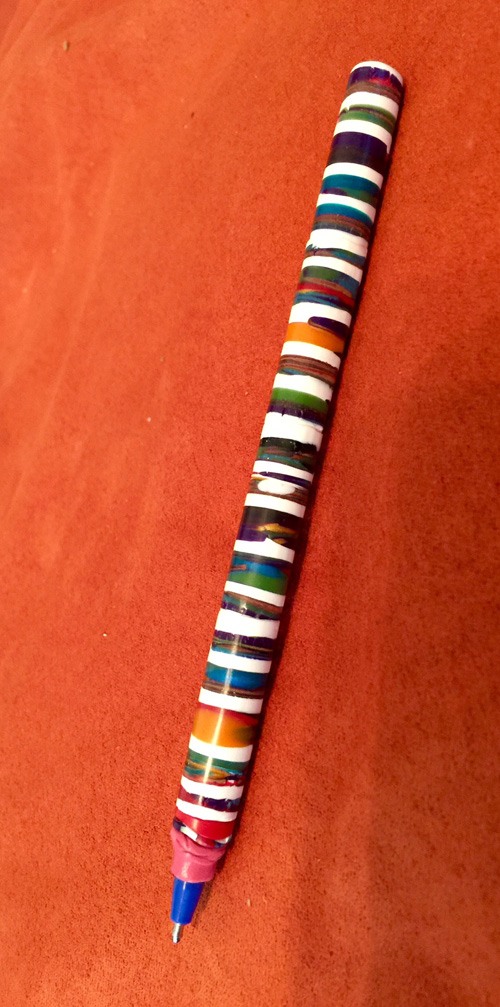 Email from Lori:
Here's the list for the pen demo:
pre-rolled out a piece of clay at a #3 or a #4 and about 3" wide and 6" long
predesigned clay, again rolled out to a 3 and enough to cover a 3x6" surface
1 Bic pen (I bought mine in a 10 pack for about 1.79)
a working mat
blades
a plastic shoe box (from the dollar store) to hold a little water
a piece of 200, 400, 600, 1000 grit sandpaper
If you want a better sheen, bring some renaissance wax.
**someone bring a nubbin oven for us to bake our creations.
(Deb Goodrow is bringing the oven)
I'll bring the skewers!