Debbie Jett is our new Treasurer and dues can now be paid for 2023
INFORMATION ABOUT JOINING THE SOUTHERN CONNECTICUT POLYMER CLAY GUILD, INC.
The first meeting is free - so you can see what we are all about.
Dues are $25  for  annual membership January 1 - December 31
Click on the Add to Cart button below our Annual Membership.
(Please just click 1 time and review the amount in your cart)
You can pay through Paypal using our shopping cart.
If you would prefer to pay by check, please email [email protected] for mailing instructions.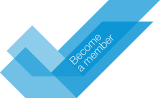 Annual
Membership
$25
CLICK ONCE
to pay for 1 year
(CART in TOP Menu Bar shows amount)
Membership Benefits:
• Right to vote
• Monthly meetings with a demonstration by other Polymer Clay Artists
• A place to ask questions and be inspired by like-minded artists.
• Make new friends who share your passion
• Website and email announcements of upcoming events
• Discounts at SCPCG classes and retreats
• Clay Days are hosted periodically
• Guild Outreach projects