Due to the passing of our Treasurer, Sue Rankin, all memberships are on hold.
INFORMATION ABOUT JOINING THE SOUTHERN CONNECTICUT POLYMER CLAY GUILD, INC.
The first meeting is free - so you can see what we are all about.
Dues are $25  for  annual membership January 1 - December 31
Payable at the meeting, can be sent to our Treasurer (address below),
OR Click on the Add to Cart button below our Annual Membership.
Make check out to SCPCG
Mail to:
SCPCG ℅ Sue Rankin
477 Church Hill Rd
Trumbull, CT 06611
You can pay through Paypal using our shopping cart.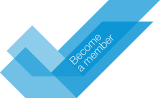 Annual
Membership
$25
CLICK ONCE
to pay for 1 year
(CART in TOP Menu Bar shows amount)
Membership Benefits:
• Right to vote
• Monthly meetings with a demonstration by other Polymer Clay Artists
• You will have access to the Member Area on the guild website
• A place to ask questions and be inspired by like minded artists.
• Make new friends who share your passion
• Website and email announcements of upcoming events
• Discounts at SCPCG classes and retreats
• Access to SCPCG library with many resources on Polymer Clay and other art materials.
• Clay Days are hosted periodically
• Guild Outreach projects