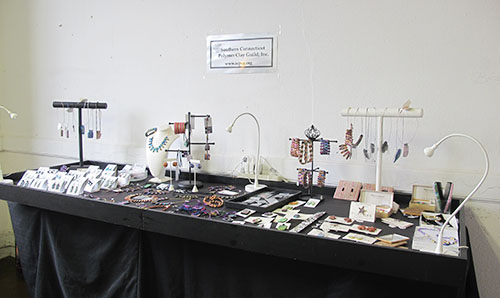 Here are some pictures of our displays from City Wide Open Studios at the Armory.
We were in Room #210 which was actually 5 separate rooms.
Helen and Carole shared the big (entry) room. Lori had a small room off of the main room and Sharon was in the corner room with the other guild members.
We were joined by Eric (who made plastic mixed media art and stuffed animals) and Anne (who sketched dream interpretations).
It was a great time and we met a lot of interesting people!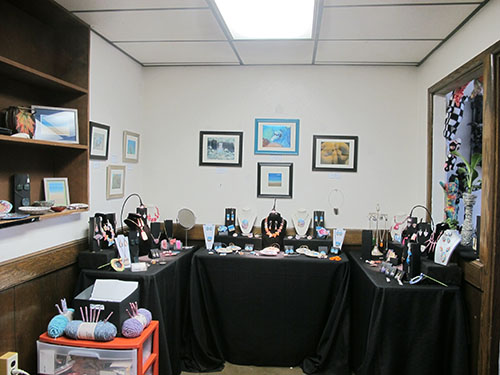 Looking into Lori's Room - Infinite DeZignz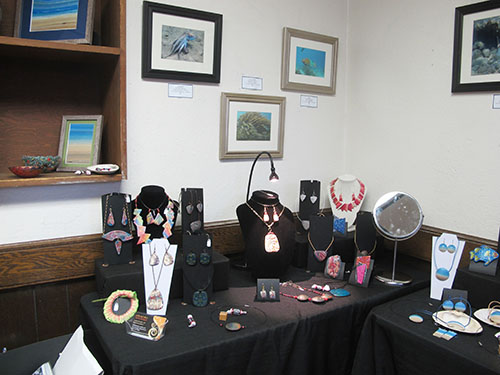 A closer view of Lori's room.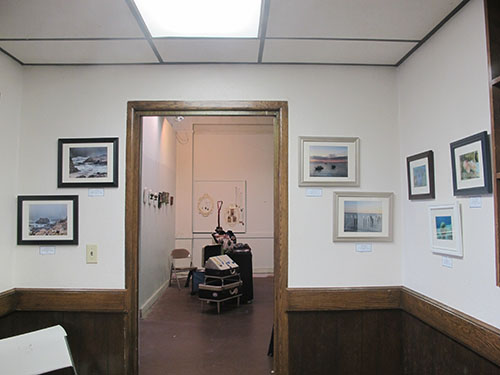 Looking into Carole's room from Lori's Room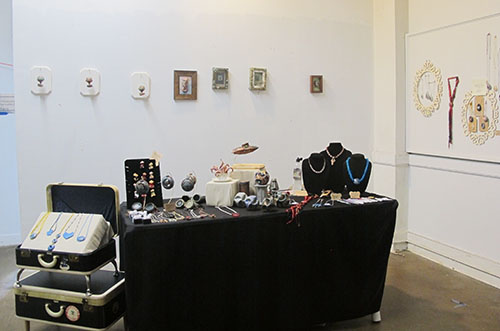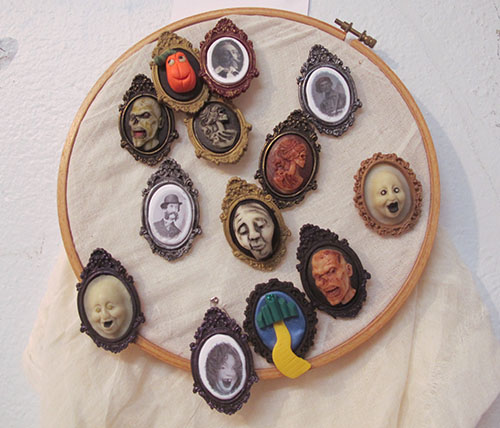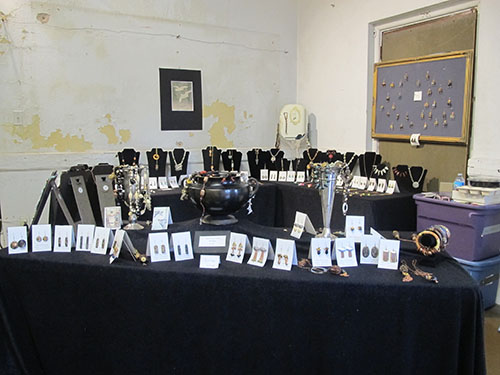 Helen's Display - Silver Thumb Designs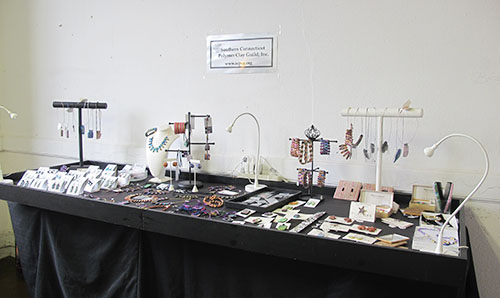 The Guild's table display with work by Debbie, Marilyn, Laura, Melinda, Gerry and Sharon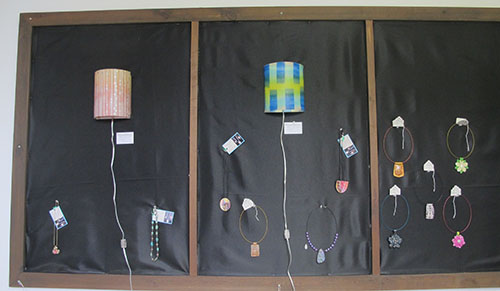 2 of Sharon's Lamps and necklaces by Gerry, Marilyn, and Laura.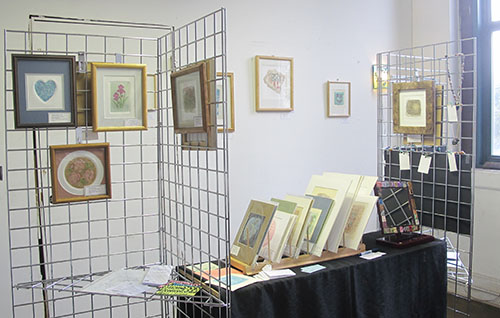 Sharon's display with her Clay Relief Etchings.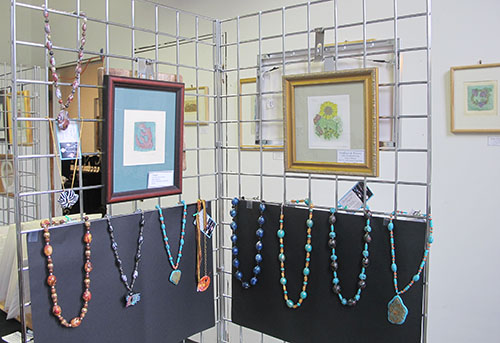 Sharon's display with her prints and Gerry's necklaces

Some of Sharon's framed prints.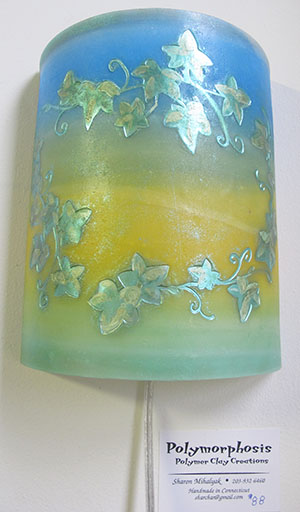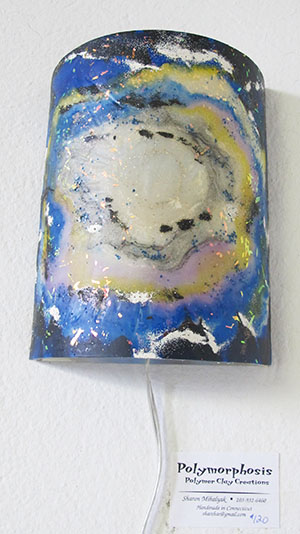 Another of Sharon's Lights