Pictures from Lisa Gauthier's Weekend of Clay Class - Bargello in Clay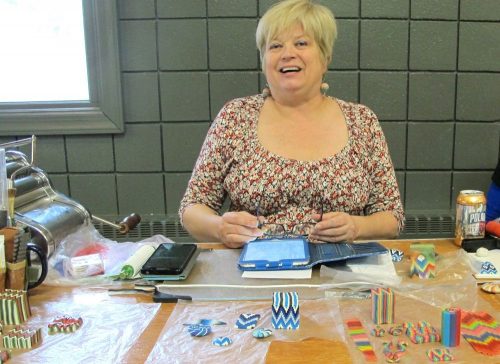 Lisa, getting ready to show us her many examples of the bargello "caning"
Above are examples of Bargello Canes Lisa made to show us. Click on the picture for a larger view.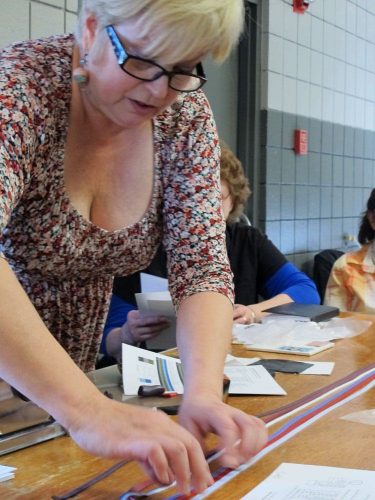 Lisa arranging the extruded "strands" for cutting.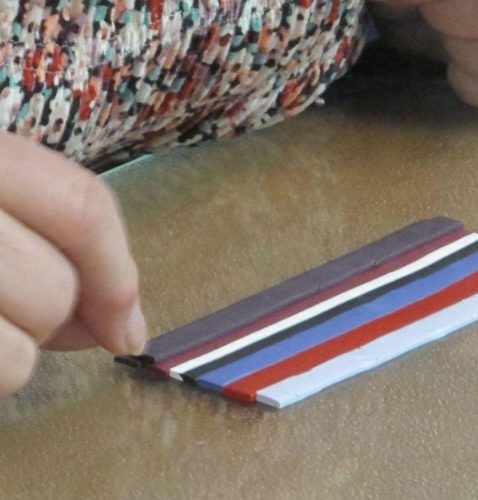 Positioning the cut segments in the proper order.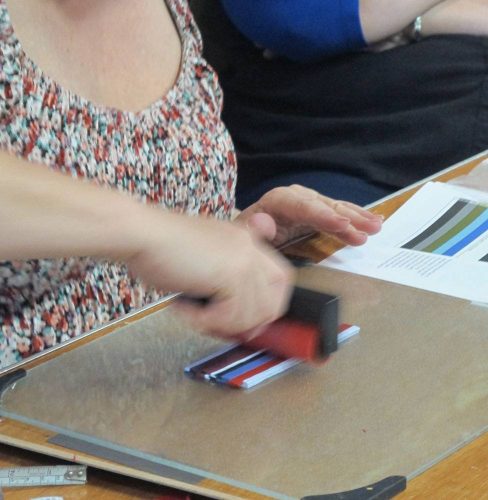 Using her brayer to make sure the layer is "attached".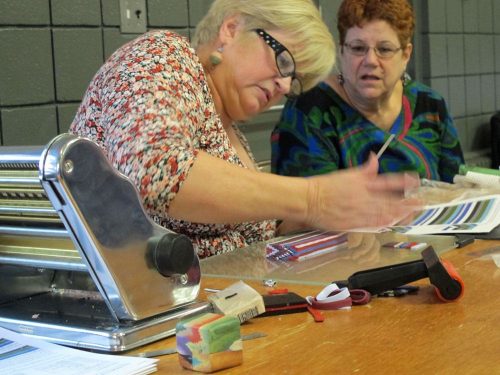 "Encouraging" the layers to compact together tightly.