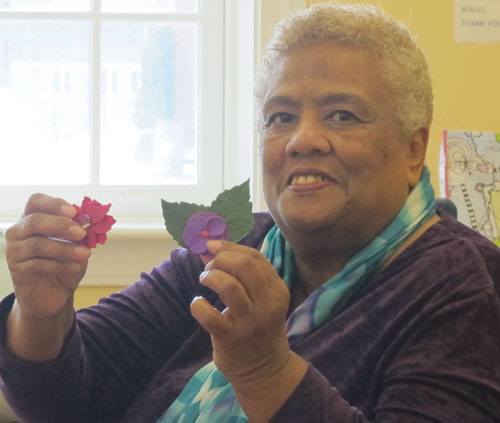 Jackie McKinney demonstrated her style of flower making at our February guild meeting.
She had quite a collection of flowers! There were Peonies, Poinsettias, Daisies, and other flowers in a variety of colors!
We can't wait for Spring!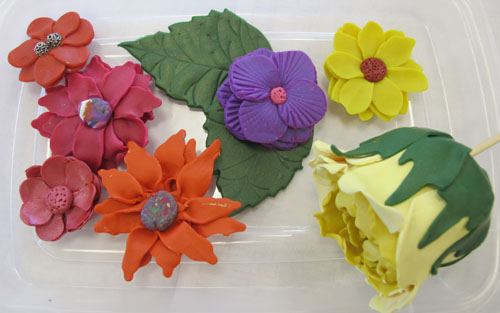 Here's a grouping of flowers and some tools used.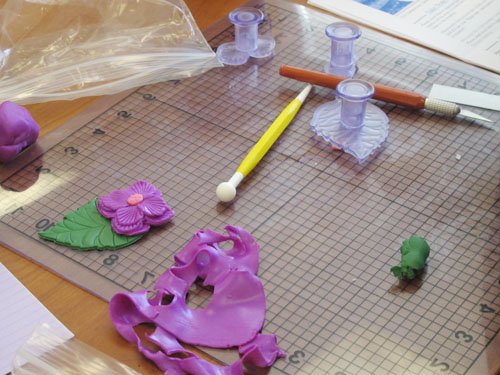 Poinsettia flower in the making. The cutter is used to make the petals and she manipulates them to get just the right shape.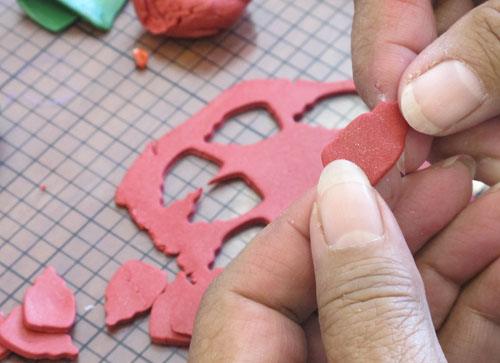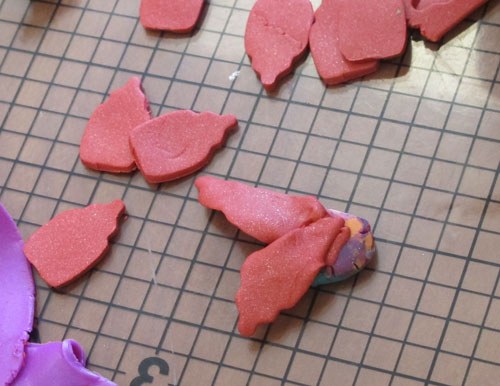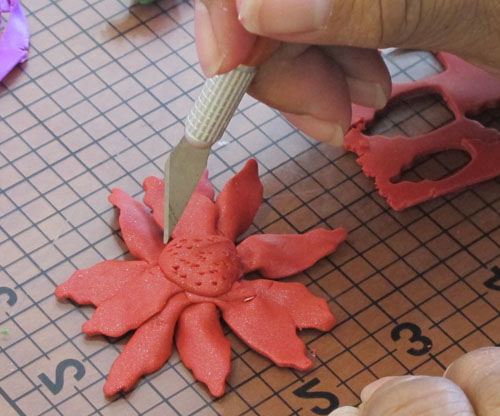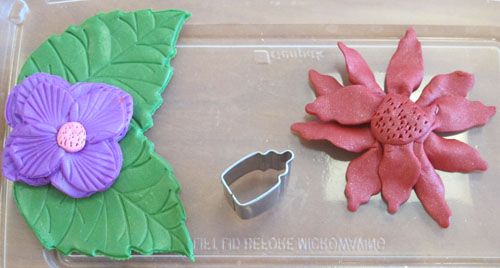 Step by step pictures showing Jackie creating her yellow peony. Also a variation in pink.
The tools she used are also shown.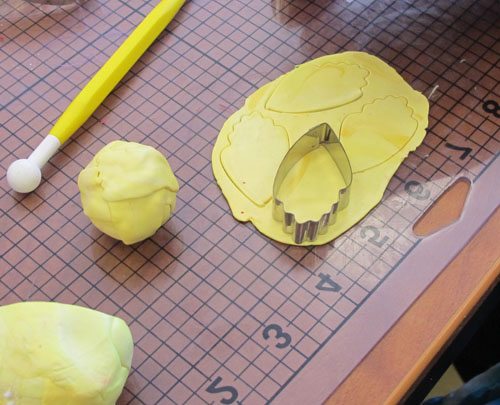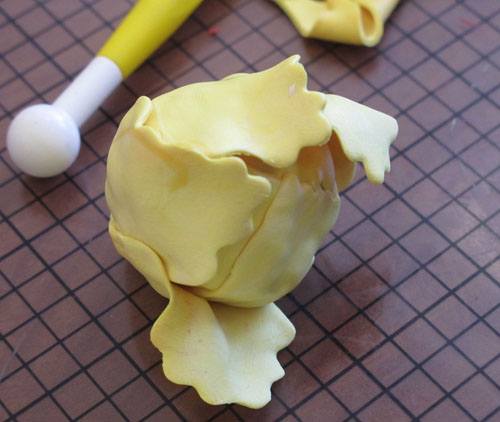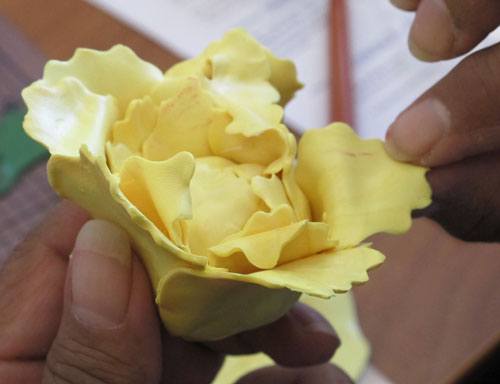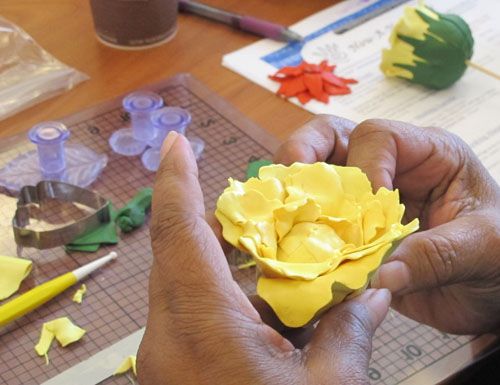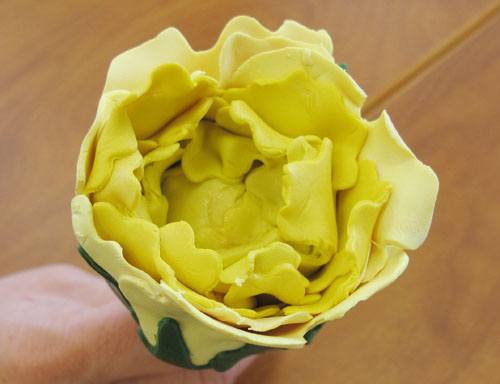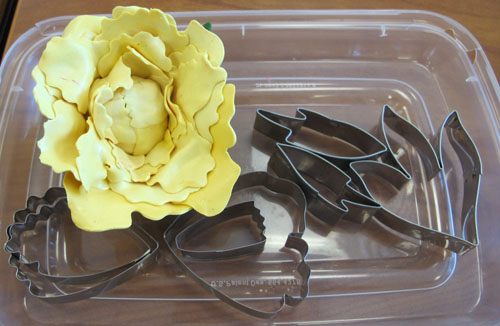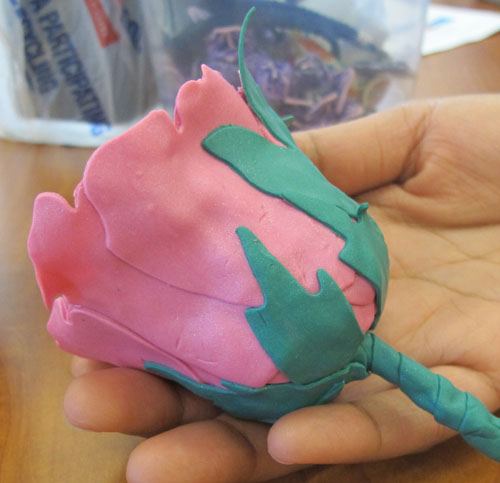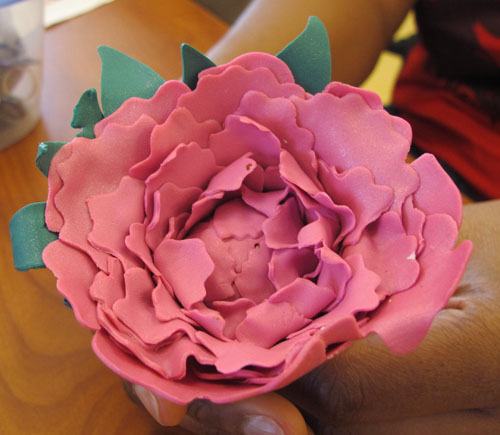 Different tools and cutters that Jackie uses to get the shapes and textures for her flowers.