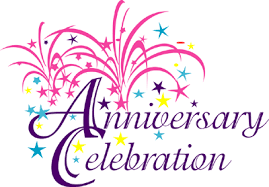 I can't believe it's been almost 20 years since we started the Southern Connecticut Polymer Clay Guild!
You are invited to celebrate with us at the Foxon Firehouse on Route 80 in East Haven.
We are hosting a class with Marie Segal the weekend of Sept 30 & Oct 1. The party will be following the class on Saturday.
6 - 10-ish pm.
Current and former guild members and friends are invited to attend.
Do you have any old pictures of the guild you'd like to share?
We're thinking of doing a presentation/screening (or whatever you call it).
Let's all bring an old creation that we were proud of (or hated) and let's see how far we've come. We are always learning, so don't be shy. (In lieu of that, bring your oldest block of clay, LOL!)
Please let us know if you are planning on attending, so we can get a count for the catering.
If you have any questions/suggestions please let me know.
Thank you,
Sharon & Diane
--------------
Sharon Mihalyak - President SCPC Guild