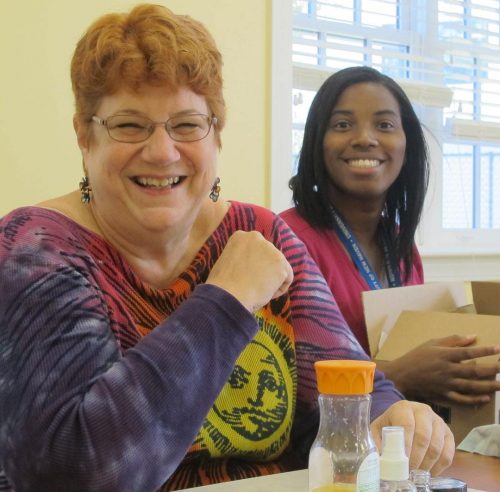 Debbie Goodrow and Dorian Merriman-Boddy teamed up to demo Inka-Gold and Gilders' Paste at the October guild meeting.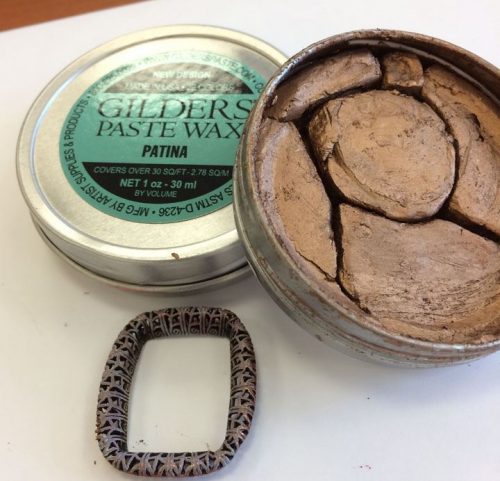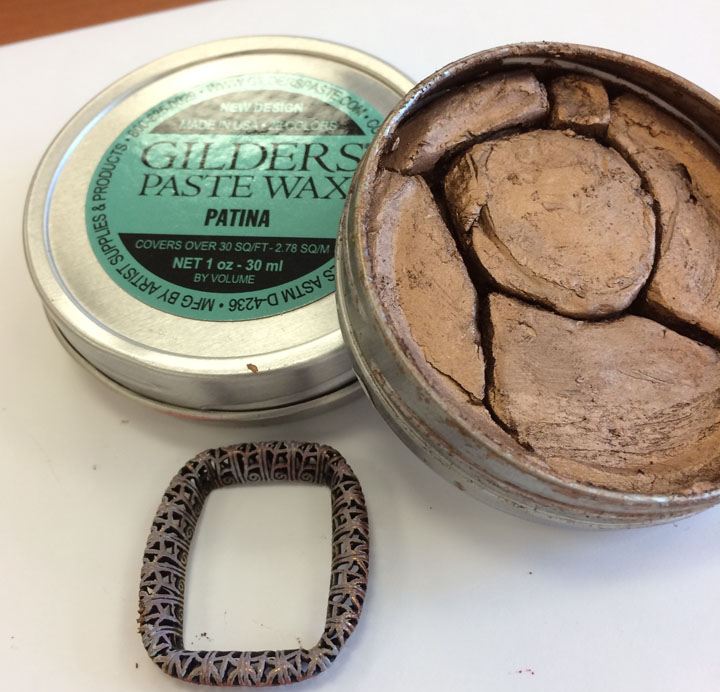 Dorian brought in a few tins of Gilders' Paste. It is more of a paste wax, while the Inka-Gold has a smooth, creamy consistency.
If (when) it dries out, it can be revived with Mineral Spirits. She said she uses Turpinol.
Avoid using anything oily because it might not dry where it's applied.
See link for more info http://www.limabeads.com/Rejuvenating-Gilders-Paste-T19